This website contains affiliate links. As an Amazon Associate, I earn from qualifying purchases. Some posts are in collaboration, guest, and partnered in efforts to bring YOU great information and inspiration to your life..
Every Friday I have a standing date with another mama. Â It's our weekly ritual; we call it Mamas and Coffee. Â Two mamas that met along the way deciding we needed to take a bit of time each week for ourselves to talk and laugh. Â Just to let our hair down and enjoy being who we are. Â Our meeting location? Â A nice little coffee shop.


Our hang out spot is a nice local coffee shop in our area of Patuxent River, MD (Pax River) by the name of  The Coffee Quarter. As a Navy family, we love visiting and patronizing local spots to call home.  My husband was the first to find The Coffee Quarter after going there for lunch with some people from the office.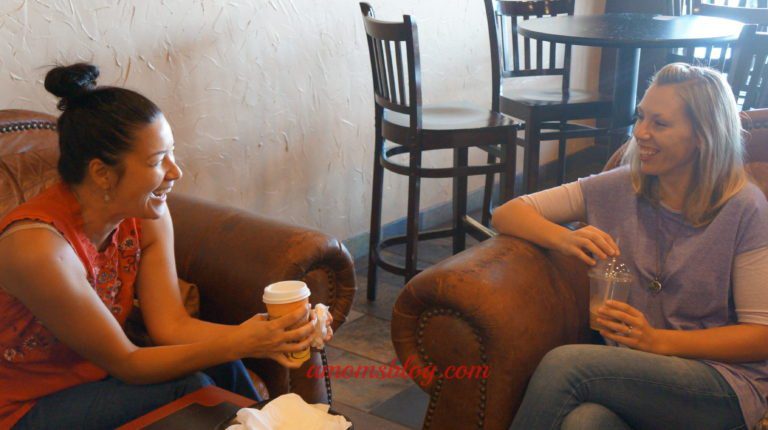 Being the observer I am, I saw two other moms enjoying their Friday morning sipping on coffee, laughing and having a great time. Â So, I had to do what only MomJonz does. Â Yep, walked right over and introduced myself. Â This turned into a full conversation with laughter and of course a groupie. WHAT??!!!!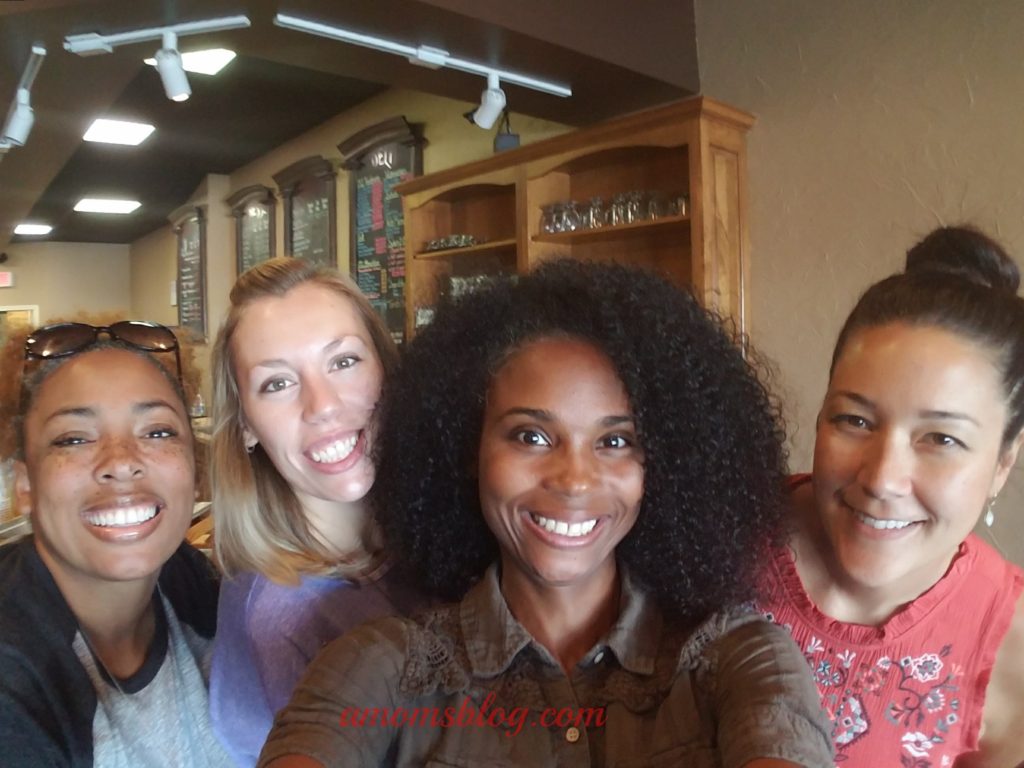 As you can see, hanging out here is lots of fun and relaxing. Â That's one thing we all need a little of, a little bit of fun. With the hustle and bustle of life, we all need to take a few hours out of our week to just chill. Â I mean, we rip and run all the time. Â When my mom friend first mentioned meeting her at the Coffee Quarter, I was down for it but figured we would meet up for about 30 minutes and then rush back to our busy lives. Â Nope! Â That's not the case at all. This coffee shop is welcoming, relaxing and calming. Â We sit here for hours, eating, drinking and laughing.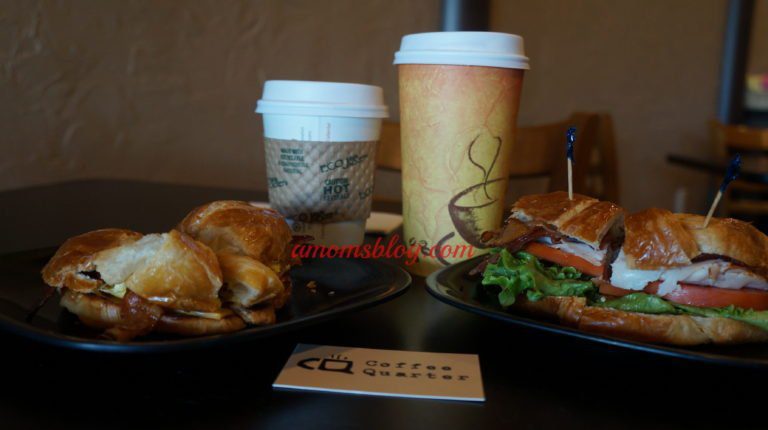 So, if you're in the Patuxent River area or heading to Pax River Naval Base, stop by and grab yourself a nice cup of coffee or smoothie.  Make yourself at home, chat with the friendly staff and just relax.  Let them know that MomJonz sent you!
Oh, I forgot to mention. Â You don't have to come into the Coffee Quarters to get yourself breakfast or lunch. They also offer delivery service. Â Just order online or give them a call.
Not Located In Patuxent River, MD
If you're not in the Patuxent River area but want to find a great coffee shop for you and friends to meet, check out this coffee shop locator.  My husband and I also love drinking our coffee together every Saturday morning, and he swears by this Hamilton Brew Station. Do you have a coffee shop you love?  Please share.
This blog post was in exchange for the lovely breakfast sandwiches and coffees in the photos. Â Â Customers granted permission to use photos.Â
Did you enjoy this article? Useful? Entertaining? Your support is appreciated in helping us continue spreading our message and sharing content. The cup of coffee you buy is greatly appreciated.

Do you want to join a fun, supportive group of women? Come on over to our supportive, loving and fun facebook group. Mamas and Coffee® is all about the REAL of womanhood. Join Us.