This website contains affiliate links. As an Amazon Associate, I earn from qualifying purchases. Some posts are in collaboration, guest, and partnered in efforts to bring YOU great information and inspiration to your life..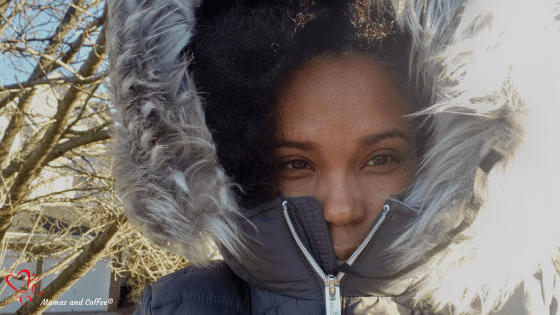 This weather is being real DISRESPECTFUL right now! We are freezing our butts off in Washington D.C. right about now. Our feelings are hurt! This time last year we were all walking around with shorts and tank tops, relaxing on the beach. The denial of being in D.C. is over because my body is in complete shock with these temperatures and wind.
If you are moving to the Washington D.C. area from a warm duty station (military) or relocating here for a job or pleasure, please be prepared. THE WEATHER IS DISRESPECTFUL!
So, You're Wondering What Clothes To Wear In Washington DC in January

A coat – don't even play. You need a coat!
Gloves – the temperatures are cold, and it's windy out. Please don't get frostbite.
Hat – keep your head and ears warm. My youngest child wears earmuffs and pulls her coat's hood over her head.
Layers – sweaters and sweatshirts. Throw a t-shirt on under your sweater. You can always take the sweater or sweatshirt off when you're inside.
Boots! – I'm a believer in being fashionable and comfortable with footwear.
There has never been a lack of shoe choices in my closet. Even while we lived in Hawaii, I had a couple of pair of boots in my closet. And yes, I wore them, but they were fashionable boots, not made for warmth.
Sorel makes the best boots in my opinion for cold, wet and snowy weather. My first experience with this brand was on an adventure six years ago while living in Japan. We went to see the Snow Monkeys and boy was it cold. My feet remained dry and warm the entire day.


I had never heard of the brand until a friend offered to let me borrow her boots. After walking around in the snow all day and could still feel my toes, and not a drop of wetness to my socks it was a MUST! I immediately purchased two pairs and continue to enjoy them to this day — great quality, warm and lots of fashion options. They have sandals too.
You can shop and save with Sorel boots via Ebates. It's FREE to sign up and receive CASH BACK. Over 2,500 stores are available to shop from.
So, to answer the question "What to wear in DC in January?" Warm clothes and BOOTS! You gotta have boots.
Did you enjoy this article? Useful? Entertaining? Your support is appreciated in helping us continue spreading our message and sharing content. The cup of coffee you buy is greatly appreciated.

Do you want to join a fun, supportive group of women? Come on over to our supportive, loving and fun facebook group. Mamas and Coffee® is all about the REAL of womanhood. Join Us.