This website contains affiliate links. As an Amazon Associate, I earn from qualifying purchases. Some posts are in collaboration, guest, and partnered in efforts to bring YOU great information and inspiration to your life..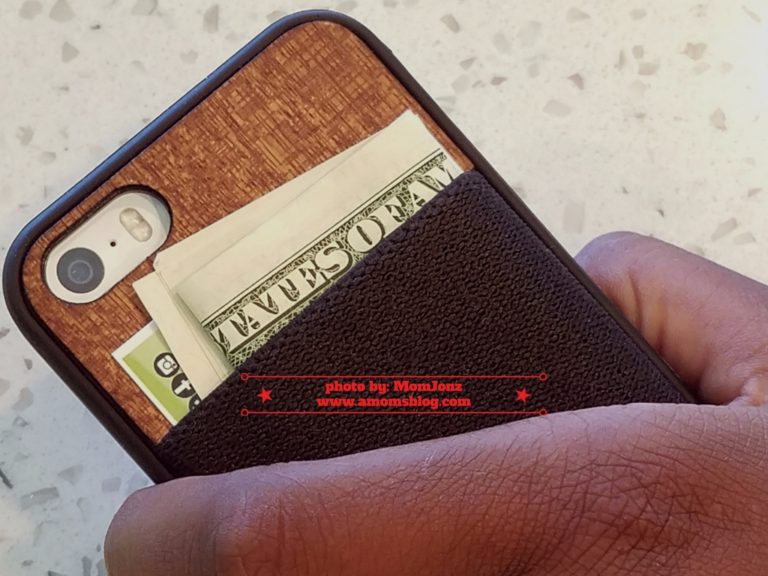 I have a tween daughter. Â If you have a tween son or daughter, I'm sure you understand the pain. Â And if you have a female tween you CAN REALLY relate. Â This child of mine is always complaining about not having easy access to her money at school or when she's out and about. Â I found a great iPhone case for tweens and adults.
The first day of middle school was last school year for my home. Â We were all excited and a bit nervous for The Softball Chef. Â But, her personality is just chill and low key. Â No worries in the world for her, well maybe an 89 on a test.
Tweens Are Weird
You all know this age is just weird. Â Yeah, just say it, "TWEENS ARE WEIRD." Â No kind of reasoning whatsoever. They are still coming into themselves, and that's ok. Â But darn it, they will give you gray hair.
I gave this child a brand new purse. Â Not just any purse. Â I gave her one of my designer handbags. Â A cute little Cavalli bag I had and no longer used much. Â So, being the"PERFECT" mother I am, I gave her this purse to keep all her necessities. Â She didn't want to carry a purse. Â DadJonz offered to take her shopping for a different one, but she refused. I took her, or maybe I should say, I forced her to go shopping for another one, and she did select a cute crossbody bag. Â She used it all of one week! Â You're darn skippy, it belongs to me now, and I still use it.
The Struggle of Easy Access To Your Cash
This child complained every day about not having easy access to her cash. Â She went out of town with a friend for a weekend and decided to carry her money and her ID in her jacket pocket. Â You know she received the lecture of her life. Â "You BETTA NOT LOSE your money nor dependent ID. Â You better NOT lose either one!"
A whole year and a move later, we were going through the same saga. Â WHY????!!!!!! Â Girl, just carry a purse and be done with it. Â NOOOooooooo.
Her new school has an afterschool store that kids can buy snacks. The Softball Chef heads to the store to make a purchase every day as waits on the bus. She has a serious problem with the cookies and candy a teacher makes.  She saved a bite of that candy for me, and I must admit, it will make you want to slap your mama, daddy, and auntie.  Lol  That is some GOOOOODDDDD STUFF!
This child of mine carries the money in her iPhone case. I watched and laughed each morning as she struggled to remove the case to put her money between the case and her phone.
The iPhone Case Saved My Child
Finally….we found the perfect median for her.  YES, an iPhone case that she can keep her money secure and easy to access!  Y'all, I wanted to knock her out several times because she complained daily about the struggle carrying her money, gift card, and ID in her pocket.  She told me that since we moved to Hawaii, she couldn't walk around with a jacket on all day, every day.  You know I gave her the crazy mom glare.
How Did this iPhone Case – Wallet Save My Child
Let me just be REAL! Â This girl was working my last nerves about keeping her money and ID somewhere. So, when the wooden iPhone case she selected arrived, I was happier than she was. Â We no longer have the mad dash out the door each morning because she's running late due to fighting with her old case trying to put her money inside of it. Â Y'all, homegirl had to chase the bus down one morning. Â Nope, I wasn't about to take her to school. Â You need to get yourself together! Â
She is able to fit up to 6 six cards and cash in it. Â This is a major score for me! Â Why? Â We currently live in Hawaii, and with going to the beach, I don't want to carry my entire wallet. Â So, I use her case to add my ID, credit card, and cash. Â It all fits nicely with her ID and cash and sometimes her sister's ID as well.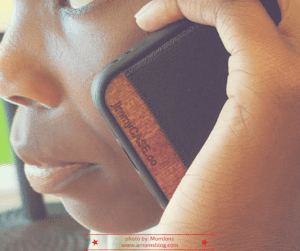 She has dropped it. Â Yes, it's what tweens do. Â They talk, text and drop their phones all day. Â But the bumper around the front of the phone protected it. Â Now, no case is 100% protective proof (all my personal opinion here), but she dropped it flat on the screen. Â So, I give this iPhone case two thumbs up for that alone.
Great iPhone Case For Tweens and Adults
So, mom and dad, this is a great iPhone case for tweens. Â No more worrying about them losing cash or losing that credit card you gave them after realizing you must've been drinking the wrong Kool-Aid in the first place. Â Like, really…did I just give you my credit card for "emergency" purposes for the mall outing with friends? Â Yeah, wrong Kool-Aid. Â lol
It's also perfect for adults. Â My hubby wants one. Â I laughed and told him they are only for iPhones, now he wants to go back to iPhone. Â It wouldn't be a bad idea, though. Â This man has the thickest wallet ever with a bunch of I don't know what in it.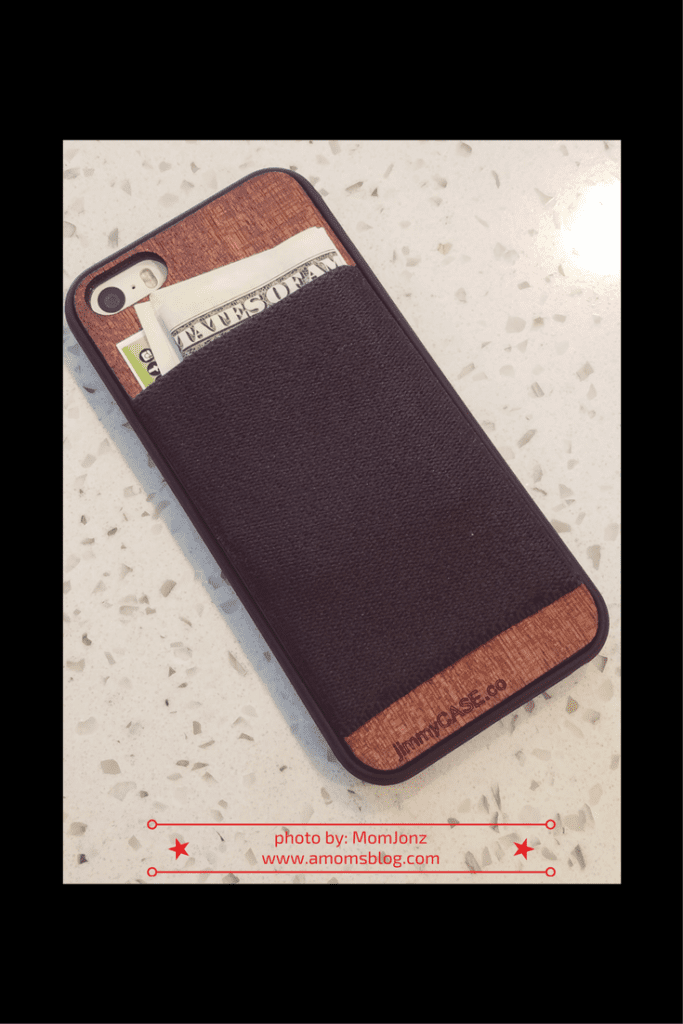 In the end, my child's life has been saved, and she now has herself an easy and secure way to keep her money for her cookies and candy for after school. Â And it does make our lives easier for family outings as well. Â And oh, don't worry. Â They come in different colors.
Do you have a tween that can drive insane about their phone? Â Tell me about it.
MomJonz did receive this AWESOME case free in exchange for a review. Â All opinions are mine. Â
Did you enjoy this article? Useful? Entertaining? Your support is appreciated in helping us continue spreading our message and sharing content. The cup of coffee you buy is greatly appreciated.

Do you want to join a fun, supportive group of women? Come on over to our supportive, loving and fun facebook group. Mamas and Coffee® is all about the REAL of womanhood. Join Us.