This website contains affiliate links. As an Amazon Associate, I earn from qualifying purchases. Some posts are in collaboration, guest, and partnered in efforts to bring YOU great information and inspiration to your life..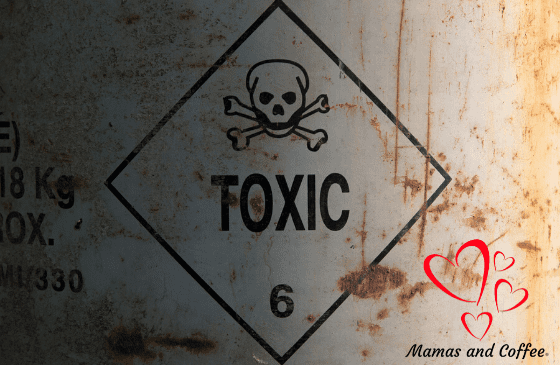 PFAS (Perfluoroalkyl and polyfluoroalkyl) are chemical substances that can be found in a various number of products, from adhesives, packaging of food, cookware or even clothes. But given the small concentration that can be found in all of the above mentioned products, although concerning, it doesn't pose a huge health threat at this moment. This being said, there is a real risk regarding PFAS toxins that must be taken into serious account, and that regards the concentration of it in the composition of AFFF – Aqueous Film Forming Foam or simpler said, Firefighting Foam.
This type of contamination is putting not only military personnel at risk, but also people who live close to military bases. Due to their ability to repel oil and water and their resistance to high temperatures, the military started using them in 1970's to fight fuel fires. This type of synthetic chemicals, are persistent in the environment and highly toxic. The release of these chemicals during training and emergency responses is a great source of contamination of groundwater. For years, there have been concerns raised regarding the contamination of not only military base water but even off-base water supplies. Despite that the military has chosen to continue using them. These type of synthetic chemicals are persistent in the environment and highly toxic.
Military Sites Throughout The Country Are Found With High Levels of PFAS Contamination
For over 50 years, the Department of Defense has been using AFFF, despite warnings regarding its toxicity. At this moment, there have been 206 military sites that have been identified to have contaminated water exceeding the limit in the EPA guidelines and more than 400 that are likely to be contaminated. And as the investigation continues, there are high chances of these numbers to grow.
Amongst the sites that were tested, there are various branches of the military identified: Army, Navy/Marine Corps, Air Force, Defense Logistics Agency.
PFAS chemicals were first created in the 1940's, but have been introduced for military use in the 1960's when they have adopted specifications requiring the use of AFFF during training, equipment testing and emergencies. All of these have resulted in a high volume
discharge, which has created PFAS contamination in groundwater, soils and sediments. The military has been aware of this problem though, ever since the 70's but have chosen to continue the use of AFFF despite putting their personnel and other American civilians at risk. It was only recently that they issued a risk alert and to transition to the use of non toxic foams. The Air Force completed the transition in 2018, but the Army and Navy is still not scheduled to replace AFFF with PFOS and PFOA until 2020.
Health Risks Associated With PFAS Contamination
There have been numerous studies that linked PFAS exposure to a various number of health problems:
Weakened immunity

Pregnancy induced hypertension

Increased cholesterol levels

Thyroid diseases

Asthma risks

Decreased fertility

Liver damage
Various forms of cancer, such as:
pancreatic

kidney
testicular
Starting to raise awareness on this subject matter has captured the DoD and EPA's attentions, prompting them to start testing the levels of contamination. More so, further analysis has reached the shocking statistic that there are nearly 100 million Americans who might have PFAS toxins contaminating their water.
The Military's Potential Liability For Exposing Its Personnel To PFAS
On the basis of the Superfund Amendments and Reauthorization Act, the federal and military facilities are subject to the cleanup requirements in the Superfund law, which facilitates the cleanup of contaminated areas with chemicals that have been declared hazardous substances. PFAS are not yet considered to be hazardous, they are under the category of â€pollutants and contaminatesâ€.
Superfund is a strict liability statue, which means that the military can be held responsible even if it didn't act in negligence. And this liability is not only limited to the area that has been contaminated, but extends to zones where the chemicals might have migrated.

About the Author
Environmental Litigation Group P.C is a legal practice that offers support to victims affected by the exposure to toxic chemicals in the workplace, including veterans who have developed health issues as a result of the environment in which they have exercised their service. For more information or assistance on the matter, you can access www.elglaw.com.
Sources:
https://www.military.com/daily-news/2019/09/13/list-bases-contaminated-pfas-chemicals-expected-grow-pentagon-says.html
https://www.theguardian.com/us-news/2019/may/23/chemical-colorado-springs-military-communities-pfcs
Did you enjoy this article? Useful? Entertaining? Your support is appreciated in helping us continue spreading our message and sharing content. The cup of coffee you buy is greatly appreciated.

Do you want to join a fun, supportive group of women? Come on over to our supportive, loving and fun facebook group. Mamas and Coffee® is all about the REAL of womanhood. Join Us.
Latest posts by Sponsored
(see all)