This website contains affiliate links. As an Amazon Associate, I earn from qualifying purchases. Some posts are in collaboration, guest, and partnered in efforts to bring YOU great information and inspiration to your life..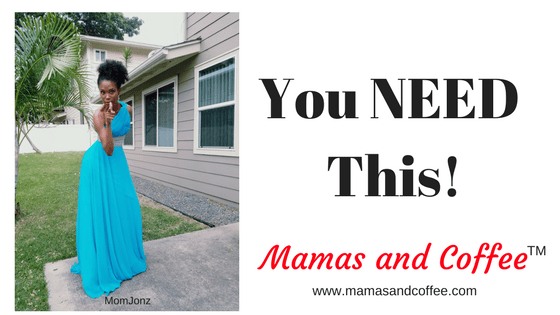 Are you a woman or know a woman who needs a little swift kick in life? Maybe you need to know that you are not alone in whatever struggles you are going through. Or is it that you need a little laughter in your life? Facebook groups for women are growing and there a lot of great ones. Â
Let me you invite you to a fantastic group of supportive and fun ladies. Some of us are military spouses, aunties, mothers, grandmothers, cousins, friends, etc. But one thing we have in common is that we ALL want to strive to live life to the fullest.
You see, I started Mamas and Coffee in August 2016 on a whelm, and I've been growing it slowly because I want to ensure the group remains true to its purpose and vision.
This is not a promotion group, and it also isn't me promoting myself. It's about supporting one another as women. Yes, I lead the group and provide my 2 cents, but the members do the same. And when I do share my website with information, you best believe I give my members the same opportunity to shine with their expertise in their lives and businesses.
Oh, let me pause for a moment and share some of the great women that are shining in running their homes and their own business (I will get back on topic shortly).
Natural Soaps and Toilet Bombs
Each of these links leads to an AWESOME lady that is part of the group; real people that want to make a difference and provide for their families. And to each of them: I want to publically thank you for joining me on this ride, cause hon~~ey, I'm wild and free!!! Lol, Random I say, just random. lol Â
Ok, ok…I'm back on topic. So, you see…Mamas and Coffee, the facebook group, was started to provide women a place to chat about life, be real and know they are Not Alone. It's rough when you see so much "perfection" shared across social media or when that one neighbor is always put together and says little Johnny and Suzie NEVER do wrong. You constantly try to avoid your neighbors because you don't want to be "that" mom with the child that doesn't know their alphabet at 1 year old (cause I mean, Suzie does and she can file your taxes too), or the mom that has laundry on the couch cause you just HATE doing it.
My dear sweet friend, no one's life is that perfect. Let me tell you something. I like to get dressed up, and I used to be that mom that walked her kids to school in heels, cute jeans, skirt, etc.(I'm lazy now, but turning it around, cause I gotta get it together!). I did that because I like to look nice and I felt good when I got myself dressed each day. BUT….Let me tell you something. I walked into a house with laundry waiting for me. It was just chilling in the chair for day two winking at me. No one saw that. No one saw the days I looked a hot mess walking in circles around the house looking like a straight bum. So, guess what…that person you see does the same thing. Yo, AIN'T NOBODY a ten every single moment. And it's A.O.K.
So, if you want a community of women that you can be yourself, let your hair down, inspire others and be inspired come on over to Mamas and Coffee! I am real, raw and a little silly. Most importantly, we all are striving to live our lives to fullest by loving ourselves through all aspects of life. See you there! And no, I'm not trying to sell you a THANG. Just a place of love, laughter, support, laughter, realness, and laughter. Yeah, we like to laugh.
Did you enjoy this article? Useful? Entertaining? Your support is appreciated in helping us continue spreading our message and sharing content. The cup of coffee you buy is greatly appreciated.

Do you want to join a fun, supportive group of women? Come on over to our supportive, loving and fun facebook group. Mamas and Coffee® is all about the REAL of womanhood. Join Us.