This website contains affiliate links. As an Amazon Associate, I earn from qualifying purchases. Some posts are in collaboration, guest, and partnered in efforts to bring YOU great information and inspiration to your life..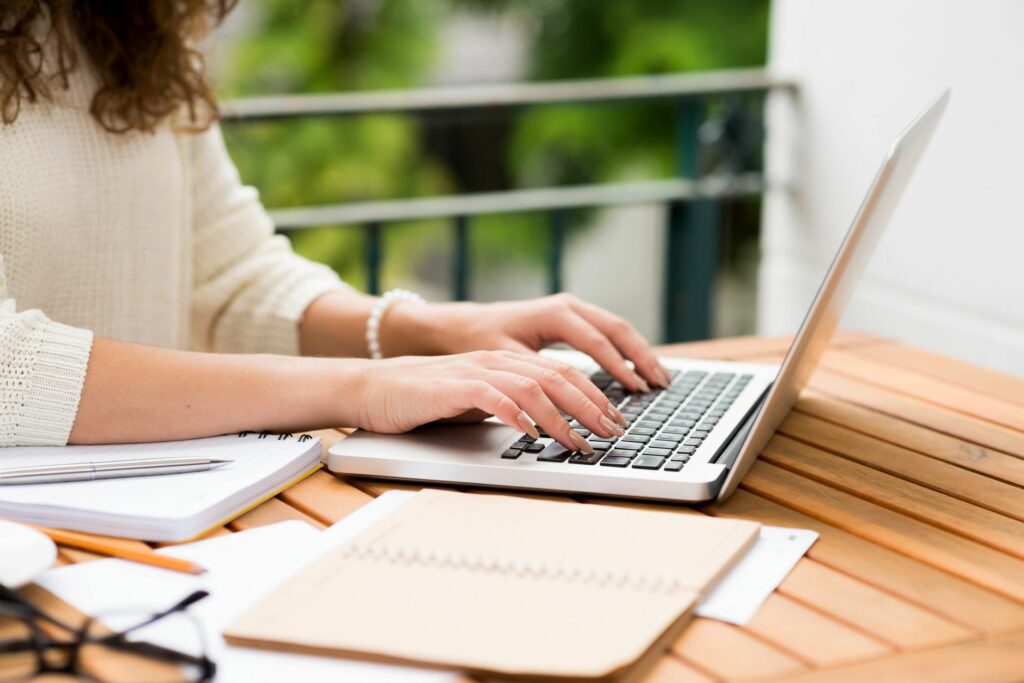 I met a dashing young man in college years ago but didn't give much thought to it because I had career goals that didn't include a husband, kids and most definitely, nothing near a military life. That all changed when I walked down the aisle and said, "I Do!â€Â That dashing young man is now my husband; a Naval Officer.
We've made a lot of moves, and I've had numerous jobs. Not because I casually quit jobs, but because we had to pack up and relocate across the country or world.
When I meet new military spouses, I'm often asked about how I feel about giving up my dreams of having a career.
Well, my dear. There's no need to sacrifice your dreams just because you move every couple of years. Nowadays many companies hire for remote work. That's right! Remote work is great for flexibility and allows you to work from anywhere in the world.
Remote work is great for anyone, but most definitely great for military spouses and parents. As a mother myself, I struggled when the kiddos were sick and unable to go to daycare, I had to take off from work. Hubby wasn't always around, and we didn't have family near to help. Our kids are now tweens and a teen. Remote work allows me to be home when they arrive and attend all of their games. Remote work is also great for days when I just don't feel like getting dressed. Yes, I have those days from time to time. Girl, I'm trying to get my life together and get dressed each day.
As a military spouse, we bring a unique talent to organizations. Beyond education, military spouses bring a lot of real world, planning, organization and ability to work under high pressure and stress to the table. Have you packed up and moved to a foreign country for your husband to leave a few days later, three kids under the age of five with dad away for months at a time, a garage door closed on your car, a flooded kitchen, a fridge on the fritz and anything else that can go wrong? Yeah, ok, so when the interview question about how you handle stress comes up, we just laugh and say, "oh, work stress. We welcome it.â€
Oh, let me get back to the subject at hand.
Where Can Military Spouses Find Employment?
Ok, so you want to know more about this remote job opportunity for military spouses and veterans.
Have you heard of Instant Teams? Instant Teams was founded by two Army spouses. They understand the need for flexibility of a military spouse. Their goal is to improve the employment of military spouses and others connected with the military.
If you've been looking for work, give Instant Team a look. Military Spouses are the future for remote work. Set up your candidate information. It is easy to do and a great way to have companies see your skills and a start to your new career.
Are you a company or know a company looking for new employees? Did you know that 49% of active duty spouses hold a Bachelor's degree and 22% have a Master's degree? Why not check out what the candidates have to offer over at Instant Team.
Did you enjoy this article? Useful? Entertaining? Your support is appreciated in helping us continue spreading our message and sharing content. The cup of coffee you buy is greatly appreciated.

Do you want to join a fun, supportive group of women? Come on over to our supportive, loving and fun facebook group. Mamas and Coffee® is all about the REAL of womanhood. Join Us.