This website contains affiliate links and sponsored posts. As an Amazon Associate, I earn from qualifying purchases. I am also paid to write articles for brands. But no worries, all opinions are mine.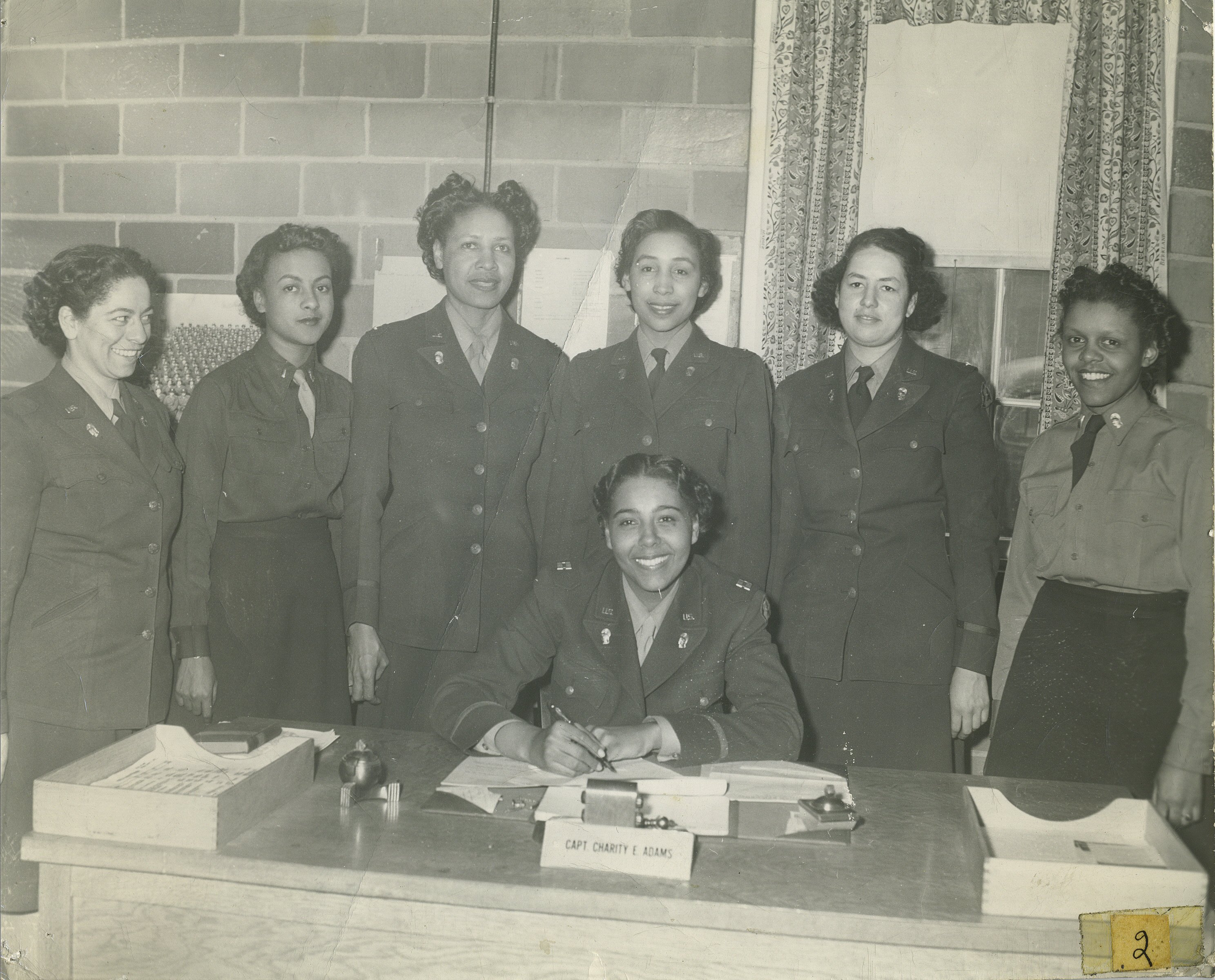 Wow, I'm excited to share the story of the Women's Army Corps (WAC) first black officers.  Let me introduce you to Major Charity Adams Earley.
For the rest of this month, my goal is to share with you the history of some amazing Black Women who served our country.  This goes along with this year's theme for Black History Month; African Americans In Time of War.
Born in Columbia, South Carolina on December 5, 1917, to a highly educated Methodist minister and school teacher Ms. Charity Adams was the oldest of four children.
Where Did Charity Adams Attend College
After graduating high school as Valedictorian, she moved away to attend the oldest private, Historical Black University being founded in 1856.   After graduation, she returned to her home state to teach and obtain her Master's Degree.  However, she did not complete her Master's Degree but instead joined the WAAC in 1942.
Where was Charity Adams Stationed and What Was Her Final Rank
She was stationed at Fort Des Moines with other black other African Americans.  Remember, the Army was still segregated.
In 1944 she led the only black company of black Women's Army Corps to serve overseas.  She left the service in 1946 as Lieutenant Colonel, the highest-ranking African American woman in the military.  She then went to work at the Pentagon.  Trust me; Lieutenant Colonel Adams was still faced with discrimination as she served her country but did not let it stop her.
Did Charity Adams Complete Her Master's Degree
Ms. Adams completed her Master's Degree in Psychology from Ohio State University.  She continued to serve as she served on boards and worked with many foundations to help others gain access to a better life.  Ms. Adams also taught and served as the director of student personnel at schools in Tennessee and Georgia.
Who Did Charity Adams Marry
Ms. Adams married Mr. Stanely Earley, Jr in 1949 and moved to Switzerland where he finished his medical degree.  They had two children after moving back to Ohio in 1952.
On January 13, 2002, Ms. Adams (Charity Adams Earley) passed away in Dayton, Ohio at the age of 83.


Did you enjoy this article? Useful? Entertaining? Your support is appreciated in helping us continue spreading our message and sharing content. The cup of coffee you buy is greatly appreciated.

Do you want to join a fun, supportive group of women? Come on over to our supportive, loving and fun facebook group. Mamas and Coffee® is all about the REAL of womanhood. Join Us.