This website contains affiliate links. As an Amazon Associate, I earn from qualifying purchases. Some posts are in collaboration, guest, and partnered in efforts to bring YOU great information and inspiration to your life..
Alright, ladies. It's 2018, and we NEED to get ourselves together! Like, for real, for real. You know that man you married or dating? He likes you to like cute from time to time. Yeah, yeah. I hear you. I hear you saying that you're a mom, that you're busy and all the other excuses you have. Trust me; I was right there with you. BUT….let's be fancy sometimes. Let's accessorize your wardrobe!Â
Can You Accessorize A T-Shirt – Accessorize Your Wardrobe
Do you see the question header? In case you missed it…Can You Accessorize A T-shirt? You know it! BOOM!!!! It's simple, add a cute pair of earrings/necklace. Now, some would say a simple chain is plenty for a t-shirt. Hmmmm…..girlfriend…this gal believes in being FABulous! Add a chunky necklace to that t-shirt. If you're not into chunky necklaces then most definitely add some cute earrings. Â
We Did It Before, Why Not Now
Let's go back to our younger days for a minute. The days before we had kids, maybe when we were dating our now spouses. We ensured we took time to look nice. Why did that change? Did life REALLY get that busy? I'm not sure about you, but I recall thinking my life was Sooooo hectic back then. Of course hubby and I laugh about those days now, and each year we laugh at ourselves about how much we felt that we had going on as we add more to the list.
Now as adults, we just want to throw on a faded t-shirt and call it a day. We say, "I'm married, or I'm not looking for a man anyway." Girl, please! Get yourself together for you! You can keep your t-shirts(use the faded ones for cleaning day), but add a bit of bling to it!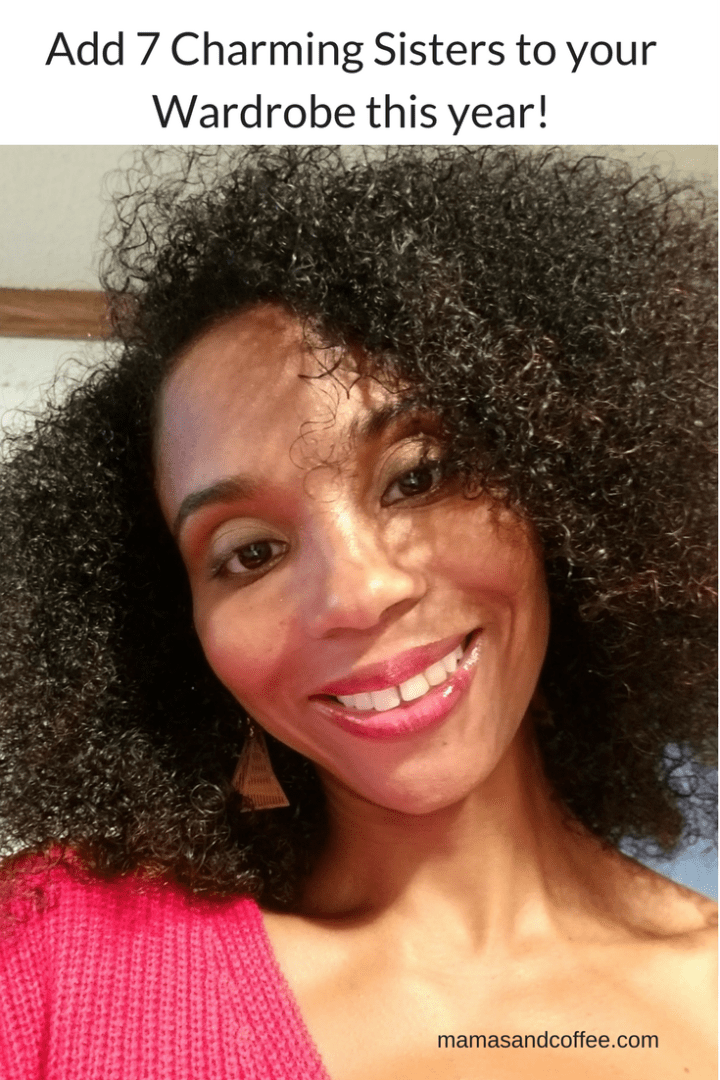 Looking Nice Helps YOU Feel Good
Accessorizing any wardrobe will take you to the next level. The best-kept secret about glamming up your wardrobe.….It will lift your spirits too! That's right! You will feel good about YOURSELF, in other words, a self-esteem booster!
Of course, MomJonz LOVES to look like a million bucks without spending hundreds. So, I'm going to share a sweet secret with you to help you start your FABulous accessory collection.
I came across 7 Charming Sisters, LLC. while looking to update my accessory collection. I planned to showcase my newfound jewels over the holidays as we visited with family on the mainland. Yes, we surprised my family for Christmas!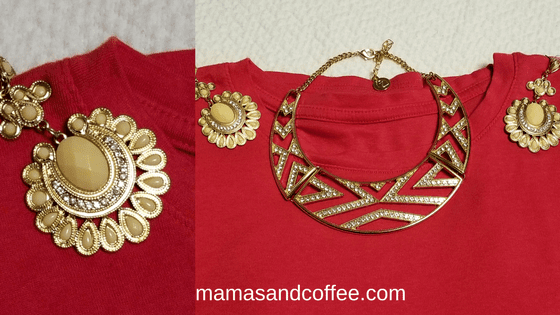 Christmas Day I worked the earrings without a hitch. I was sick on New Year's Eve and unable to go out on the town with my cute necklace and earrings. But, I never want to disappointments my readers, so I did put a little something together for you to see how I would've rocked it!
These are the items seen here:
Istanbul Earrings
Campaign Trail Earrings
Everybody's Talking Necklace
Of course, I saved the best for last. SAVE 15% off regular priced items by using this special code: mamas&coffee15. That's right! Save yourself some cash while you start accessorizing your wardrobe for 2018!
Did you enjoy this article? Useful? Entertaining? Your support is appreciated in helping us continue spreading our message and sharing content. The cup of coffee you buy is greatly appreciated.

Do you want to join a fun, supportive group of women? Come on over to our supportive, loving and fun facebook group. Mamas and Coffee® is all about the REAL of womanhood. Join Us.