This website contains affiliate links and sponsored posts. As an Amazon Associate, I earn from qualifying purchases. I am also paid to write articles for brands. But no worries, all opinions are mine.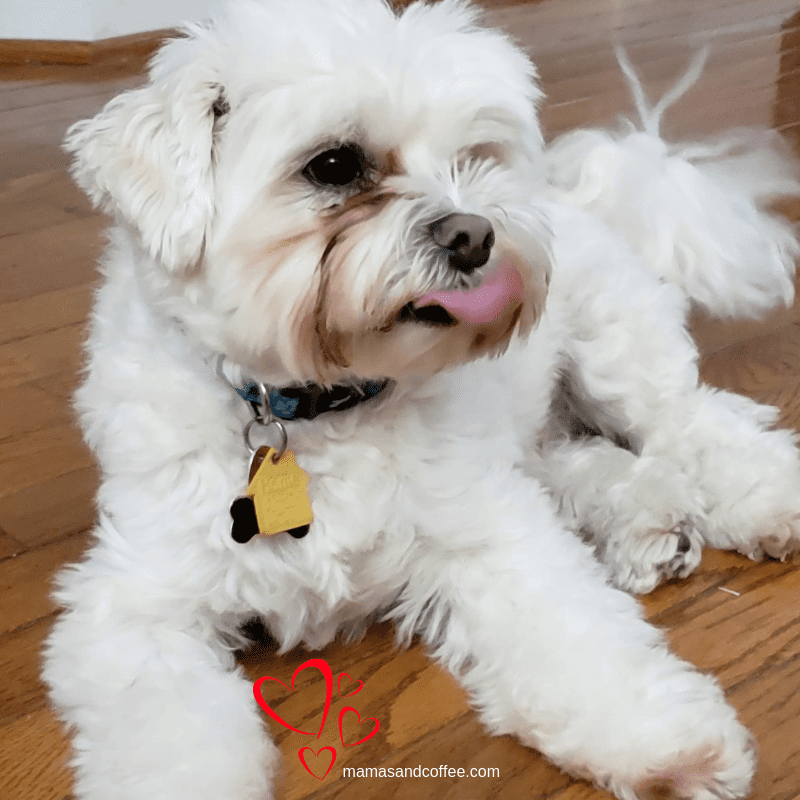 Equestrian Girl Forever wakes up at the buttcrack of dawn on school days.  Not sure why she wakes up so early, but she does.  Since I sleep in her room, she wakes me up early too.  There's NO need for this hot mess, but it happens.  She makes my breakfast dish and stares at me waiting for me to eat.  No, human.  I want to jump on this couch and go back to sleep. Actually, I never wanted to get out of the bed where I was sleeping in the first place.
A few months ago my family thought about making homemade dog food.  The idea was a great one, but short-lived.  MomJonz headed to the pet store to purchase some of the recommended additives for my homemade dog food, and this was when she changed her mind.  The sales associate led her to the different things to ensure I received all the nutrients needed.  If you know my mom, you already know she was like…HECK to the NAW.  We will just continue eating dog food.  Granted, DadJonz cooks me a piece of bacon every weekend and saves me a few bites of meat at every meal.  He spoils me!
So, the young guy asked my mom what she was feeding me and then suggested Taste Of The Wild.  He said to try the Bison and Venison.  If I didn't like it, she could return it.  She mixed it with my current food the first few days, and I picked out the old food as she stood to watch.  Nope, we are NOT doing this!  Why are you staring at me eating?  I'm the only one who has the right to stare you in the face as you eat!  However, I absolutely loved it!
From that day forth, I've been hooked on Taste Of The Wild and finally convinced my mom to let me write an article about it.  She's always reading something about my breed and comes across the question, "What Do You Feed Your Maltese?"  I calmly tell her to share what I eat.  She finally agreed to allow me to write a short article about it and share some photos with you.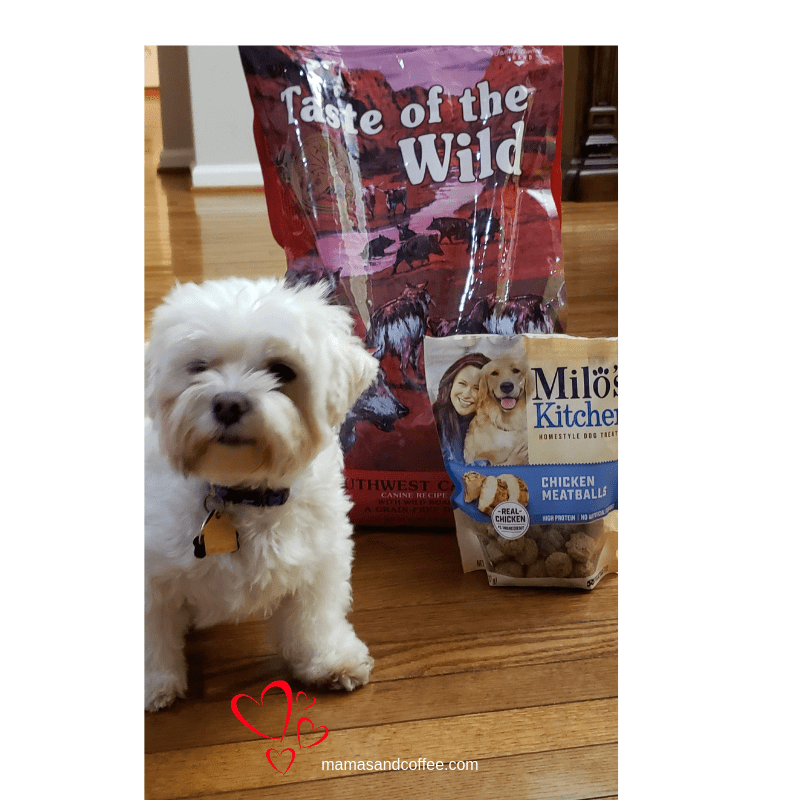 My family also likes to add a little extra fun to my bowl.  Chicken meatballs are delicious.  They put one meatball in my morning dish and "ruff!  It makes my day!"  I can't control myself when the dog food storage container comes out.
Since MomJonz just shopped for my groceries, she snapped this picture of me so I could share with you.  We all love it because of the #1 ingredient is real meat!  So, if you are asking, what do you feed your Maltese or any other dog, check out this site and see why my family feeds me Taste Of The Wild.


Did you enjoy this article? Useful? Entertaining? Your support is appreciated in helping us continue spreading our message and sharing content. The cup of coffee you buy is greatly appreciated.

Do you want to join a fun, supportive group of women? Come on over to our supportive, loving and fun facebook group. Mamas and Coffee® is all about the REAL of womanhood. Join Us.