This website contains affiliate links. As an Amazon Associate, I earn from qualifying purchases. Some posts are in collaboration, guest, and partnered in efforts to bring YOU great information and inspiration to your life..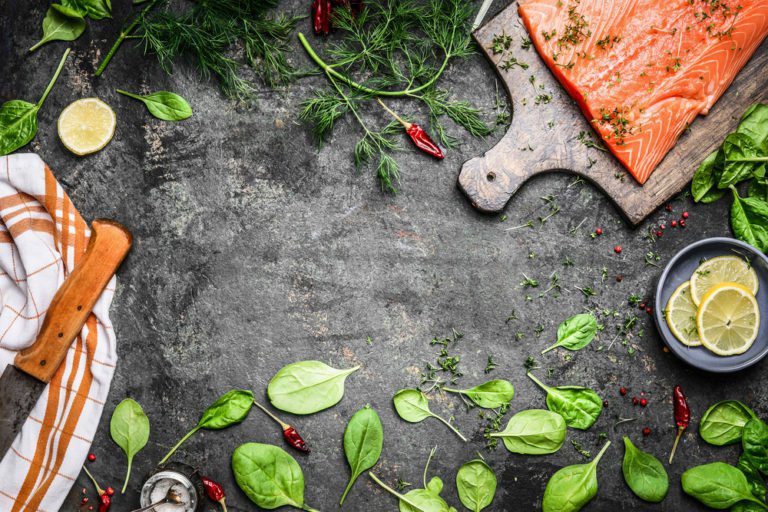 Think about it: your eyes are what allow you to see and perceive anything and everything in your everyday life. You've used them all day, every day of your life up to this point; you're using them right now to read this article; and ideally, you'll be able to use them all day, every day for the rest of your life. Suddenly protecting and caring for your eyes sounds a lot more important, doesn't it? Getting glasses or contacts at some point in your life may seem inevitable, but did you know that there is actually a lot that you can do to help protect and preserve your eyesight? Even if you don't have glasses or contacts, a few measures of good health and prevention can go a long way in preserving your eyesight. (Plus, if you're a parent, knowing these measures can help you promote stronger eyesight in your kids as well!) Here are some proven measures that you can take in order to save your (and your children's) vision.
Eat the right nutrients
It's a lot easier said than done, of course, but eating well is truly one of the best ways you can protect your eyesight. For starters, proper nutrition helps prevent obesity and related diseases like type 2 diabetes, the leading cause of blindness in adults. In addition, the right diet will offer your eyes the nutrients they need to function at their best. Omega-3 fatty acids, zinc, lutein, and vitamins C and E, in particular, are known to help fight off age-related vision problems such as cataracts and macular degeneration. You can find these nutrients in foods such as:
Salmon, tuna, and other oily fish;

Dark, leafy greens like spinach, kale, and collard greens;

Eggs, nuts, beans, and non-meat sources of protein; and

Oranges and other citrus fruits.
As this article points out, when a balanced and nutrient-rich diet isn't quite enough, the right supplements can help you get the nutrients you need as well.
Quit smoking
Smoking significantly increases your risk of developing cataracts, macular degeneration, and optic nerve damage. So even if you've tried unsuccessfully to quit smoking previously, better vision is another solid reason that you should try to quit smoking again as soon as possible. You could try taking nicotine gum or the patches? A lot of people now are looking at vaping as an alternative to smoking, it is certainly better for you then smoking (even though it's not completely healthy). If you are struggling with going cold turkey on smoking then why don't you check out these vaporizer reviews to give you a better idea of what is on offer.

Rest your eyes
Sleep isn't the only time you should be resting your eyes. It's also important to give your eyes ample rest during the day, particularly when spending an extended period of time in front of a computer. An easy way to do this is to practice the 20-20-20 rule any time you are working at a computer or doing close work. Every 20 minutes, look at something that is 20 feet away for 20 seconds. Surprisingly enough, resting your eyes on something 20 feet away from you is one of the best ways you can combat eye fatigue.

Wear eye protection
Physical eye protection can go a long way in preserving your eyesight, as well. Ultraviolet blocking sunglasses can slow or prevent the development of cataracts and macular degeneration. Just be sure to opt for a pair that blocks 99 to 100 percent of UVA and UVB rays. And any time you are in a situation that calls for safety eyewear (driving a motorcycle, playing hockey, cutting wood, or mixing chemicals, for example), be sure to wear the proper eye protection.
Take care of your contacts
If you wear contacts, there are quite a few dos and don'ts you need to keep in mind when it comes to wearing and caring for your contacts.
Wash and dry hands thoroughly before handling contacts.

Do not use saliva or water as a wetting solution.

Do not use saline solution or eyedrops to disinfect contacts.

Do not use expired contact solution.

Remove lenses before going swimming.

Do not wear contacts not approved for overnight wear while sleeping.

Wear and replace contacts according to the schedule prescribed by your doctor.

Replace your contact lens case every three months.
Keep in touch with your eye doctor
Finally, of course, it is crucially important to keep in touch with your eye doctor, especially at times when you are experiencing eye pain or discomfort. Eye conditions such as glaucoma and AMD may be easily and readily treated, but only when diagnosed and treated early. Moreover, if you have a family history of any eye conditions such as cataracts, diabetic retinopathy, or glaucoma, your doctor should know about that as well. Even if keeping in touch with your doctor isn't your forté, remember: it could truly mean the difference in preventing vision loss.
Thanks for another great guest post. Â Do you keep regular eye appointments with your eye doctor? Â These are great tips for preserving your eyesight. Â I know I can do better about my annual eye exams. Â What about you?
Did you enjoy this article? Useful? Entertaining? Your support is appreciated in helping us continue spreading our message and sharing content. The cup of coffee you buy is greatly appreciated.

Do you want to join a fun, supportive group of women? Come on over to our supportive, loving and fun facebook group. Mamas and Coffee® is all about the REAL of womanhood. Join Us.

Latest posts by Contributor
(see all)