This website contains affiliate links. As an Amazon Associate, I earn from qualifying purchases. Some posts are in collaboration, guest, and partnered in efforts to bring YOU great information and inspiration to your life..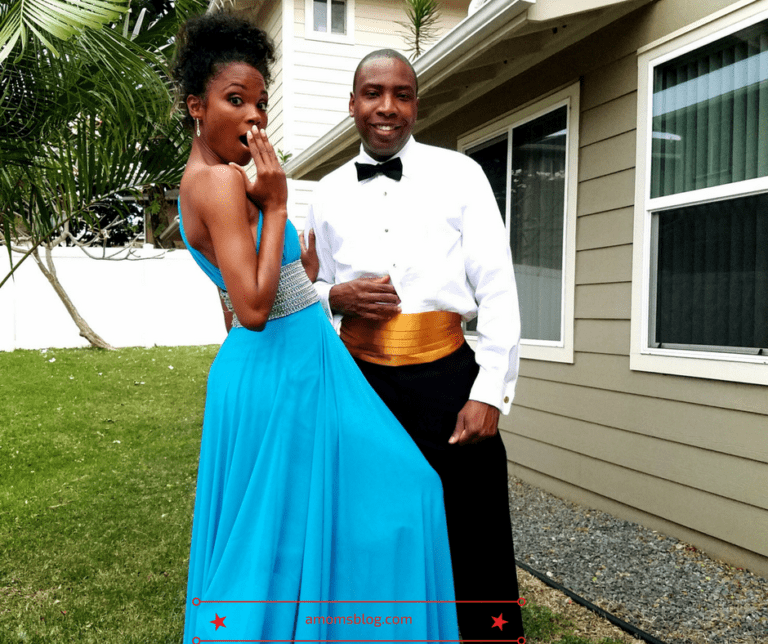 The Navy Supply Corps celebrated their 222nd birthday this year. Â It was a fantastic night dancing the night away with my sailor.
We are currently stationed in Hawaii, still, brand new to the island and learning all the cool and beautiful things about it. Â Last weekend, hubby and I attended the Supply Corps Ball and had a blast.
I will admit, it didn't start out with us having a blast. Â DadJonz is a laid back guy and doesn't get in a hurry much. Â Let's just say, Hawaii Time fits him well. Â I head outside to take pictures and feeling all FAB as he is still getting his uniform all squared away.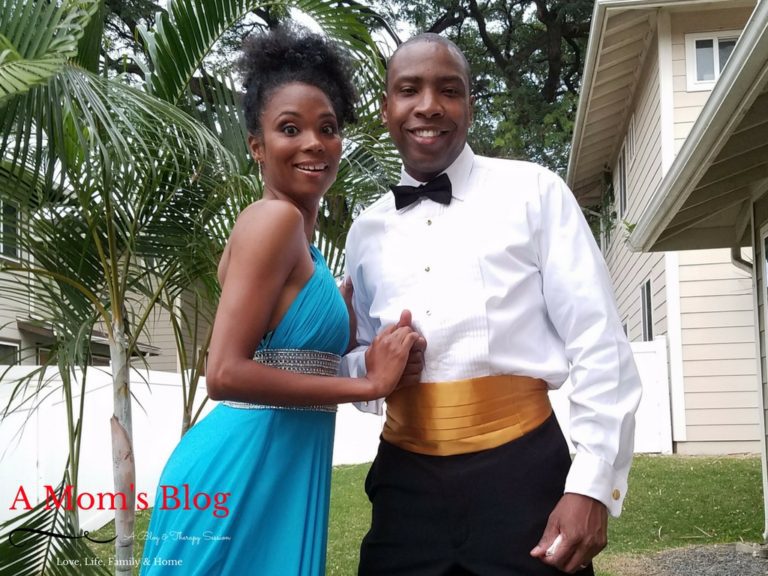 At last, he appears, and Procrastination Jonz (used to be The Softball Chef. Â Don't even ask, LOL) snaps a few pictures of us before we head off.
So, we're driving, and another fellow Supply Officer sent a text saying they were now seating for dinner. WHAT?????? Â My $85 meal was about to be served, and I'm not there to eat it. Â Yes, I WAS HOT!
Of course, DadJonz is still all chill and not a care in the world.
We finally arrive at the hotel.  The valet opens up my door as I fight with my dress to get out of the car.
Yes, I was feeling myself as hotel guests walked by telling me how lovely I looked.  Look, I'm a mom that needs to get out and dolled up sometimes so I will take the compliments I get.  lol
We make it to the ballroom and search the seating chart to find our table. Â Of course, when we walk in the room, table 10 is on the backside of the room.
No worries, I got this. Â I put on my model walk and sashay across the room.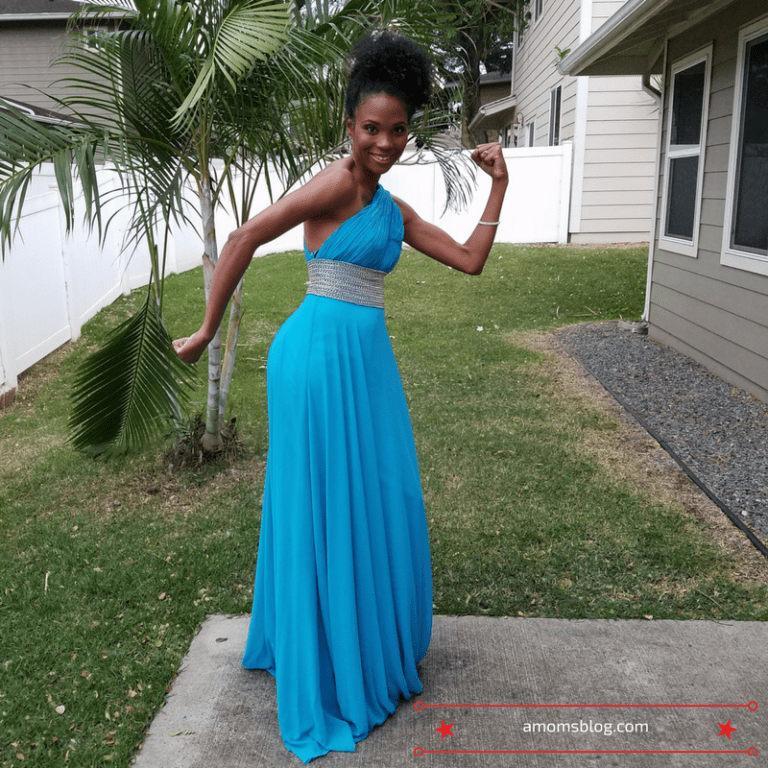 We see hubby's boss. Â Of course, we must stop, chat and hug. Â The entire time my mind focused on sitting down. Â I see everyone eating their salad, and I just want mine. Â We continue, and then I make eye contact with a man from our duty station in Japan. Â We hug, the men chat, and now I just want to make a beeline to our table.
YES!!! Â I'm finally sitting. Â Let's chow down!!!
I Can Finally Eat
Finally, sitting and enjoying my salad. Â But since we missed the whole introduction process (yes, I call it a "process" cause we just stand around introducing ourselves and the service members chat about where they work and ask if one another know so and so) that happens during seating, everyone wants to chat with us. Â I was polite, but my focus is on that salad. Â Give me FOOD!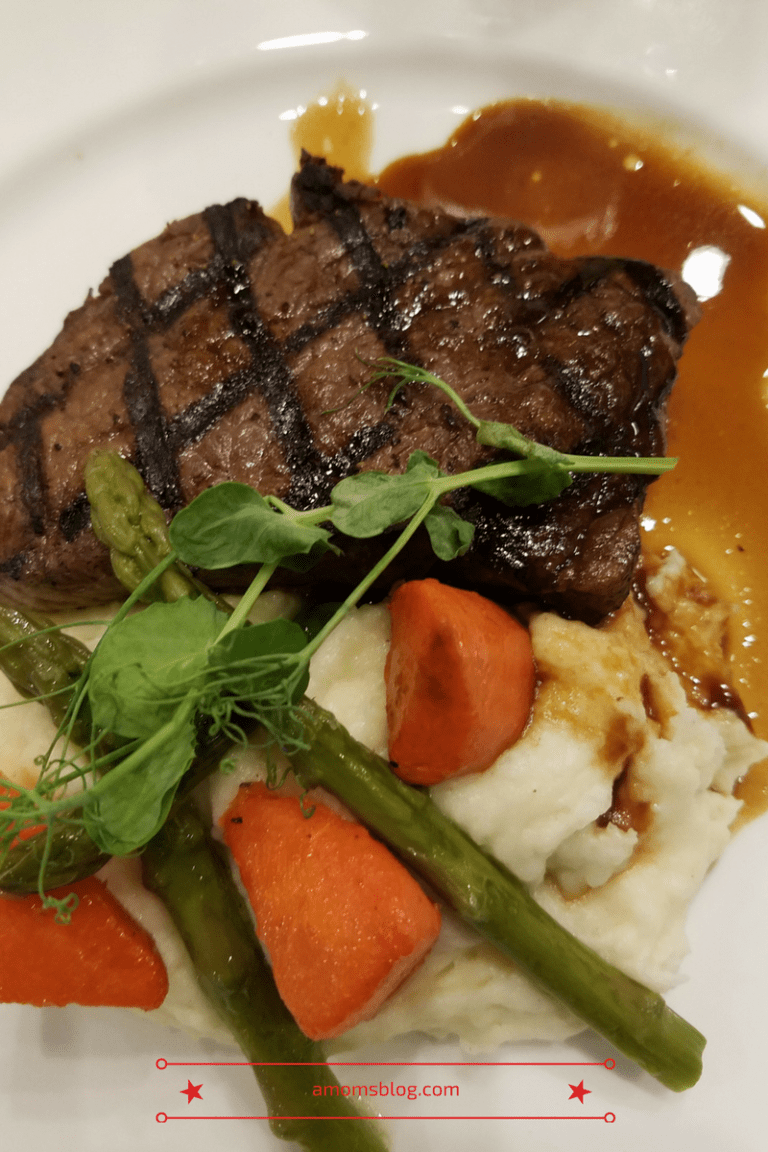 The main course arrives! Â My steak is DELICIOUS! Â Or maybe I am just hungry, either way, I CLEAN my plate.
Right after dinner, we hear from our speaker, Dr. Angle Yanagihara about Box Jellyfish.  I won't lie, during the beginning of her speech, I just wanted to fast forward cause who cares about Jellyfish, right? Well, these little jokers have a bit of punch to them.  I was all ears, and it was great information because my family loves the beach.
Be sure to check out the link to know when they are active if you are here in Hawaii or planning to visit.
It's Time For Dancing The Night Away At The Navy Supply Corps Ball
Oh, my favorite time of the evening!  The DJ was ready, and so was I. This chick ran to grab some professional photos with DadJonz and then we hit the dance floor.  Let's shake those booties.
We always have a great time at the Navy Supply Corps Ball. Â It's a great time to meet other spouses, get dolled up and some good ole fun.
Do you like getting out on the dance floor or dressed up for a night out?
Did you enjoy this article? Useful? Entertaining? Your support is appreciated in helping us continue spreading our message and sharing content. The cup of coffee you buy is greatly appreciated.

Do you want to join a fun, supportive group of women? Come on over to our supportive, loving and fun facebook group. Mamas and Coffee® is all about the REAL of womanhood. Join Us.