This website contains affiliate links. As an Amazon Associate, I earn from qualifying purchases. Some posts are in collaboration, guest, and partnered in efforts to bring YOU great information and inspiration to your life..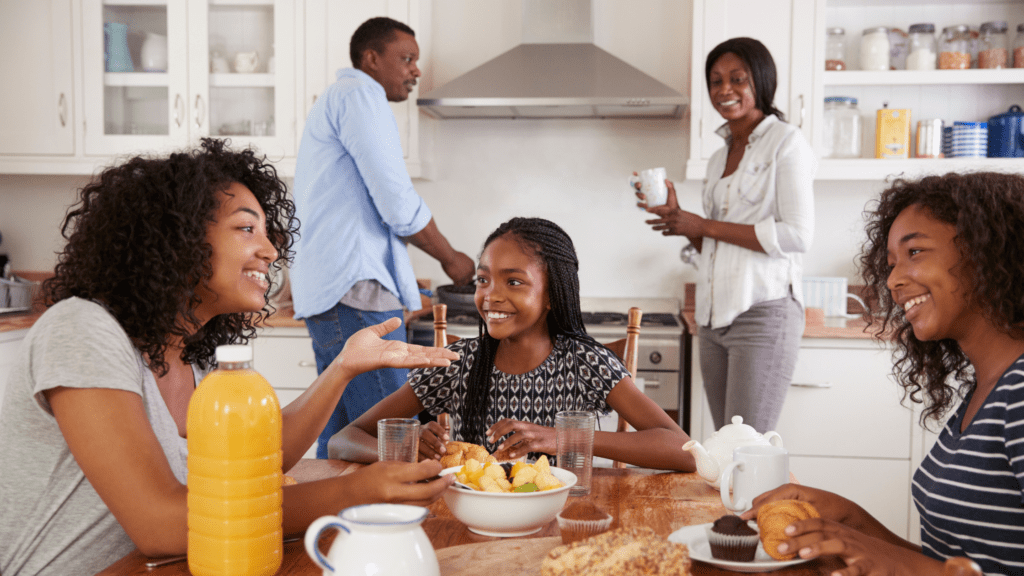 Are you searching for breakfast ideas for your teenager? No worries, I have you covered. When you're a mom of teenagers, it can be tough finding something they will eat, let alone finding time for a proper breakfast when everyone is busy or just plain picky. Whether your teenager is rushing out the door to school, trying to get a few extra minutes of sleep, or sleeping in on a weekend, I have some ideas for you. However, skipping breakfast can make your teenager tired, cranky, and unfocused. The solution? Quick and easy breakfast ideas.
Here are a few of our quick and easy breakfast ideas for your teenagers:
Overnight Oats
Mix oats, milk, and your favorite toppings (like fruit, nuts, or honey) in a mason jar the night before, and let it sit in the fridge overnight. In the morning, you'll have a delicious and filling breakfast ready!
Smoothie Bowls
Blend together frozen fruit, yogurt, and milk to create a thick and creamy smoothie, and then top it with your favorite toppings (like granola, nuts, or fresh fruit). Smoothie bowls are not only delicious but they're also packed with nutrients to help your teenager power through their day.
Peanut Butter Toast
Toast up a slice of whole-grain bread, spread some peanut butter on top, and you're good to go. For a fancy twist, add a sliced banana or a drizzle of honey on top.
Breakfast Burritos
Scramble some eggs, add some veggies (peppers, onions, or spinach), and wrap it all up in a tortilla. You can even make a batch ahead of time and freeze them for a quick breakfast option throughout the week. I add some sausage and cheese for my teens. And myself. 🥰😊
With these quick and easy breakfast ideas, there's no excuse for skipping the most important meal of the day. These breakfast options will help you and your teenager start the day off right, whether they're running out the door or have a few extra minutes to spare. More likely, they are running out the door after looking for a sock or shoe for 15 minutes.
More breakfast ideas for your teenager are coming soon.
Did you enjoy this article? Useful? Entertaining? Your support is appreciated in helping us continue spreading our message and sharing content. The cup of coffee you buy is greatly appreciated.

Do you want to join a fun, supportive group of women? Come on over to our supportive, loving and fun facebook group. Mamas and Coffee® is all about the REAL of womanhood. Join Us.