This website contains affiliate links and sponsored posts. As an Amazon Associate, I earn from qualifying purchases. I am also paid to write articles for brands. But no worries, all opinions are mine.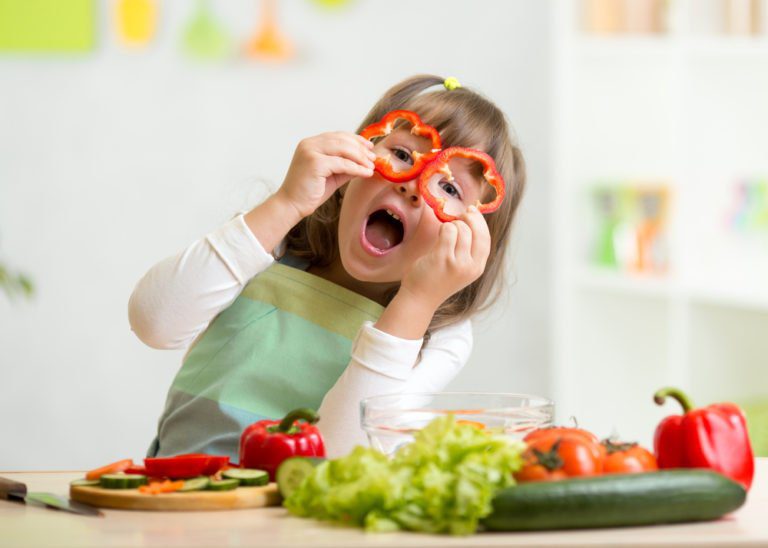 A well balanced diet is vital to promoting healthy growth and strong physical health in children, of course. But did you know that proper nutrition has a profound effect on your child's mental health as well? (Just refer to this article on the link between nutrition and mental health.) Proper nutrition can affect your child's focus and mood, even helping them control anxiety and conditions like ADHD.
Getting kids to eat healthy can be a struggle, to say the least. Fortunately, there are a variety of ways that you can sneak some extra nutrition into your child's diet—even if your child has a notoriously picky palate. Here is a look at a few ways that you can "trick" your kids into eating healthier.
Make healthier versions of their favorite foods
The web is brimming with recipes for delicious, health-conscious alternatives to popular dishes. Think about what your kids' favorite foods are and whether you might be able to swap out some unhealthy ingredients for more nutritious ones. Here are a few examples of homemade, healthy versions of kids' favorite foods:
Banana oat pancakes, instead of regular box mix pancakes

Cooked whole wheat oats flavored with honey and fruit, instead of sugar-filled oatmeal packets

Cacao zucchini muffins, instead of traditional sugary chocolate muffins

Vegetable lasagna made with whole wheat noodles, instead of traditional lasagna

Black bean burgers, instead of store-bought beef burgers

Turkey-veggie meatballs instead of store-bought beef meatballs

Polenta crust pizza, instead of regular pizza

Riced cauliflower, instead of mashed potatoes

Loaded baked sweet potatoes, instead of loaded baked russet potatoes

Baked sweet potato (or carrot or parsnip) wedges, instead of French fries

Puréed frozen banana flavored with cocoa powder, instead of chocolate ice cream

Chocolate avocado pudding, instead of box mix pudding

Puréed yogurt, fruit, and/or veggies frozen into popsicle molds, instead of regular popsicles
Do a quick search online for a healthy version of a recipe that your kids love, and chances are you'll find several healthy recipes to try!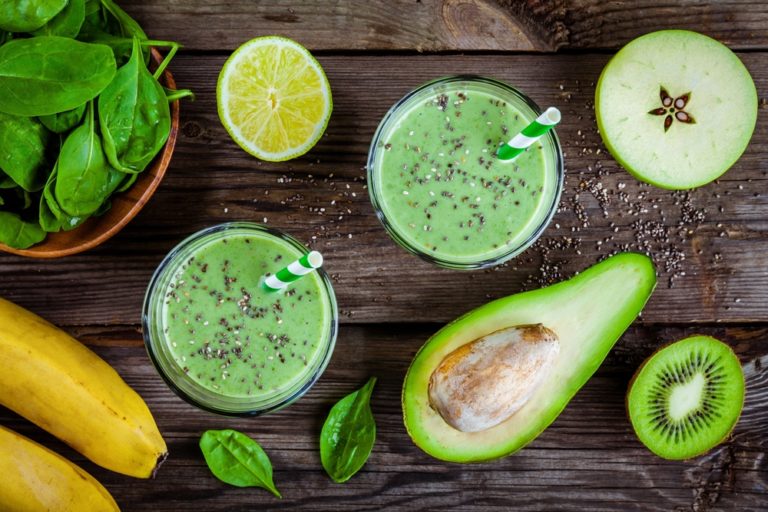 Sneak some nutrition into a smoothie
Smoothies are a fun and delicious way to enjoy fruit and vegetables, so you may very well find that your kids love to enjoy their fruits and veggies in this form. Another great thing about smoothies is that you can always sneak in some extra nutrition without altering the flavor. Whenever you find yourself making smoothies for your kids, try throwing in some whole grain oats, chia seeds, flax seeds, spinach, or matcha powder as this article suggests.
Serve veggies first at dinnertime
Kids are often eager to eat at dinnertime, and this can mean that they'll eat anything you put in front of them. So, try serving a platter of vegetables or some salad first at dinnertime. Your kids will get their fill of veggies at the start of the meal, and then you might even end up with leftovers with the main course!
Keep healthier snacks within reach
Here's a helpful tip for snacks—keep plenty of fruit, prepared vegetables, and other healthy snacks within reach in your kitchen so that your kids can always grab them when they want an after-school or midday snack. Make it a rule in your home that your kids can enjoy these snacks whenever they like. Then, with any less-than-healthy snacks that you might keep in the pantry, you can make it a rule that kids must ask before they can enjoy these treats.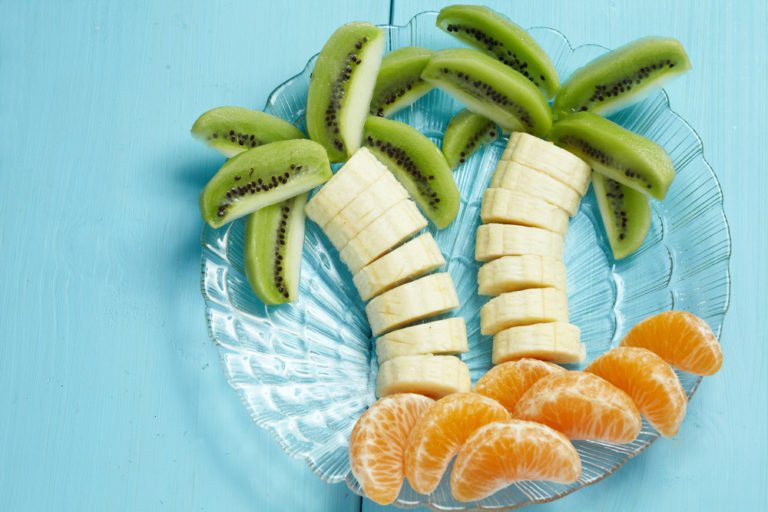 Get artistic with healthy foods
Healthy foods can be made much more fun and appealing when you exercise just a little bit of creativity. Try getting a little artistic with healthy snacks and dishes to tempt your kids to try them. This is another place where Pinterest is your best friend. Some examples:
Celery sticks topped with a little natural peanut or almond butter and a few raisins for "ants on a log"

Strawberries sliced down the sides to create "strawberry roses"

Eggs cooked in cookie cutters for fun shapes

Sliced fruit arranged on healthy homemade pancakes to create a fun face

Sliced bananas, berries, citrus, and/or veggies arranged on a plate to create just about anything (animals, flowers, a tropical scene, words, etc.)

Water with frozen fruit as the ice cubes (This adds some delicious flavor as well!)
Did you enjoy this article? Useful? Entertaining? Your support is appreciated in helping us continue spreading our message and sharing content. The cup of coffee you buy is greatly appreciated.

Do you want to join a fun, supportive group of women? Come on over to our supportive, loving and fun facebook group. Mamas and Coffee® is all about the REAL of womanhood. Join Us.

Latest posts by Contributor
(see all)