This website contains affiliate links and sponsored posts. As an Amazon Associate, I earn from qualifying purchases. I am also paid to write articles for brands. But no worries, all opinions are mine.
Being the mother of Fashion Diva Girl is a tough job sometimes.  This girl believes in looking FABULOUS at ALL times!  There are days I just want her to wear a pair of jeans and a t-shirt, call it a day and go to school.  Nope!  In her mind, she should wear something glamorous each and every day. There are a few wins, but she will still add a blinged-out headband or something.
Not only does she love fashion, but she loves music.  Being a mom these days can be a struggle with ensuring your child is dressed age appropriately, and listen to age appropriate music.  When we hop in the car to hit the road the kids always want to jam out to some good tunes, so we listen to Kidz Bop. Well, guess what I just found out?  Kidz Bop has teamed up with Crazy 8!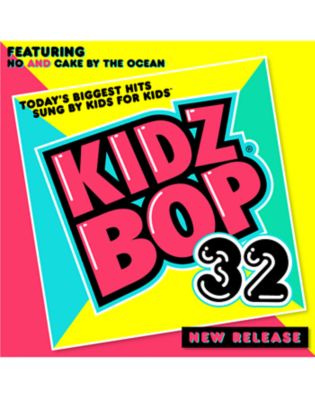 I heard about Crazy 8 a few years ago and fell in love with their style for kids.  I still remember the 1st day I walked into one of their stores in the mall. Yeah, this was before I realized I could save by shopping online.  So, I walked in and saw a lot of beautiful items for my daughter, but was afraid even to glance at the price tags.  Well, this mama was one happy lady.  Let's fast forward to having three Divas.  We believe in looking good, but looking good and being money conscious at the same time.

A Sample Of Fashion Diva Girl's Style
Back to the story of my Fashion Diva Girl child.  Let me show a few pieces she would put together and rock!
If you're like me, your mind thinks there's no need for any more bling.  Well, you're wrong.  Girlfriend is a strong believer in accessorizing ALL outfits.
I tried fighting her love of fashion and style, but one day I had to slap myself and ask why.  I was a hypocrite.  How could I preach about taking the time to look nice when we as moms walk out of the house but try hindering my child from wanting to look nice.  Well, maybe it was because she takes forever to get ready. My oh my.  The child is 8, and her outfits have to be "perfect."  This is a battle I refuse to fight and just ensure she's up and out of the way of her sisters.
The partnership of Crazy 8 and Kidzbop is an excellent move to provide our kids with age appropriate clothing and music that is inspired by singers they know.
MomJonz was compensated for this post, but all opinions are my own.  
Did you enjoy this article? Useful? Entertaining? Your support is appreciated in helping us continue spreading our message and sharing content. The cup of coffee you buy is greatly appreciated.
Do you want to join a fun, supportive group of women? Come on over to our supportive, loving and fun facebook group. Mamas and Coffee® is all about the REAL of womanhood. Join Us.