This website contains affiliate links. As an Amazon Associate, I earn from qualifying purchases. Some posts are in collaboration, guest, and partnered in efforts to bring YOU great information and inspiration to your life..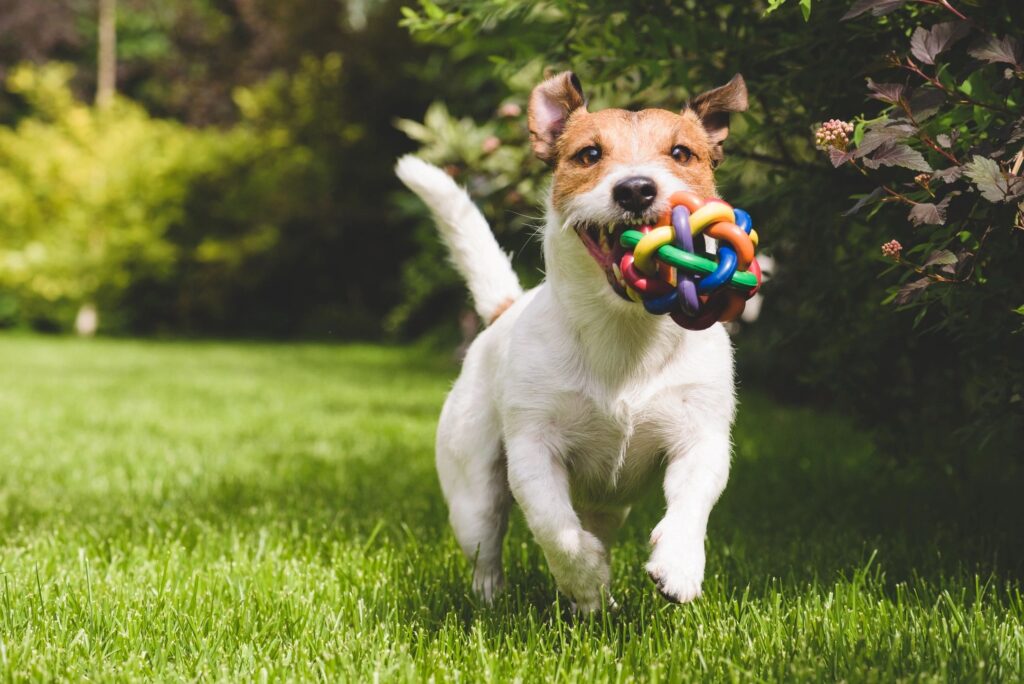 Hey there, my furry friends!  I've got the lowdown on some great toys for small dogs. So, this is what you do. Just casually leave this tab open on your woofman's computer for them to see and take the hint to buy YOU some dog toys. I know you've been telling them for a while now, but they act like they don't understand our bark. Ok, so let's begin.
One of my faves is the classic tennis ball. It may seem simple, but there's nothing quite like chasing after a bouncy ball and bringing it back to your woofman for some well-deserved attention and treats. Plus, it's small enough for us to carry around in our mouths! Come on now, you know how great it is to chase the ball bouncing around and acting like we're going to bring it back and then do the Heisman move when we get close to the woofman.
Next up is the Kong toy. This tough, chew-resistant toy can be filled with yummy treats like peanut butter or cheese, making playtime and timeout(cause I can't seem to GET MY LIFE TOGETHER and stay out of trouble) even more enjoyable. And with its unique shape, it's perfect for playing fetch or just chewing on for hours. If I'm honest with you my friend, I don't care much for peanut butter, but I do LOVE it when my mom puts my kibble in my kong after our morning walk. I have to go back to the crate after our morning walk because of something my woofmans haven't forgotten nor forgiven me for when they first brought me home from the Humane Society. I accidentally chewed up my dad's shoes. I thought all 3 pair of shoes were gifts left for me. Ooops!
For the more daring pups out there, the Chuckit! Ultra Ball is a must-have. This high-bouncing ball can be used in the park, on the beach, or even in your own backyard. Plus, it's made with strong rubber that can withstand even the most enthusiastic chewers. Don't ask how I know. BUT….tell your woofmans to buy the four pack of Chuckit! Ultra Balls. They're so bouncy fun. My woofmans may or may not have gotten too excited playing in the backyard with me and threw mine a little far and hard. Can we say….Bounce! Bounce! Bounce! off into bushes that I dared not to enter. Nope
Are you after a toy that's not only fun but also good for our health? The Tug-A-Jug is the answer. This interactive toy dispenses treats as we play and helps improve our mental and physical agility. Plus, it's a great way to bond with our woofmans. Just go with it. I promise, you'll appreciate that special bond, even with the little woofmans if introduced correctly.
Last but not least, I want to introduce you to the Nylabone chew toy. This sturdy bone-shaped toy is perfect for your small dogs if they love to chew and helps promote healthy teeth and gums. Plus, it comes in a range of flavors and textures to keep things interesting. Ohhh….this toy felt great on my gums when I was teething, and I haven't been able to chew one to pieces yet. And I LOVE gnawing on mine. It's a snowflake that I got for Christmas last year.
So there you have it, my fellow pups! The top 5 dog toys for small dogs. Whether you're into chasing balls, chewing on bones, or solving puzzles, there's a toy out there for every kind of pup. Have a blast playing! And don't forget to leave the tab open for your woofman to see this blog post and shop for you. And one last thing, my friends. Encourage your woofman to click and shop from my links. You know the red words. When your woofman shops via my links, I earn a commission at no additional charge to you. And hey, I greatly appreciate you because my woofman told me I needed a job. So here I am trying to help out my fellow dog pals.
Did you enjoy this article? Useful? Entertaining? Your support is appreciated in helping us continue spreading our message and sharing content. The cup of coffee you buy is greatly appreciated.

Do you want to join a fun, supportive group of women? Come on over to our supportive, loving and fun facebook group. Mamas and Coffee® is all about the REAL of womanhood. Join Us.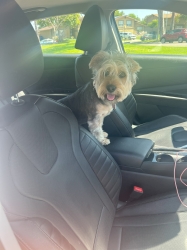 Latest posts by Princess Tiana The Terrier
(see all)