Mamas and Coffee® now has products for you to add to your wardrobe and your home!  That's right; you can purchase your very own swag!  Come shop Mamas and Coffee™.
Here at Mamas and Coffee®, our goal is to empower and inspire people.  We do focus many of our topics on womanhood and youth, but we are not limited to those we want to reach.  MomJonz is a lady who loves to empower and inspire others through sharing her stories and life.
Why did MomJonz decide to add product?  Well, we already know MomJonz is RANDOM!  Lawd, yes!  But let's talk about the two main reasons: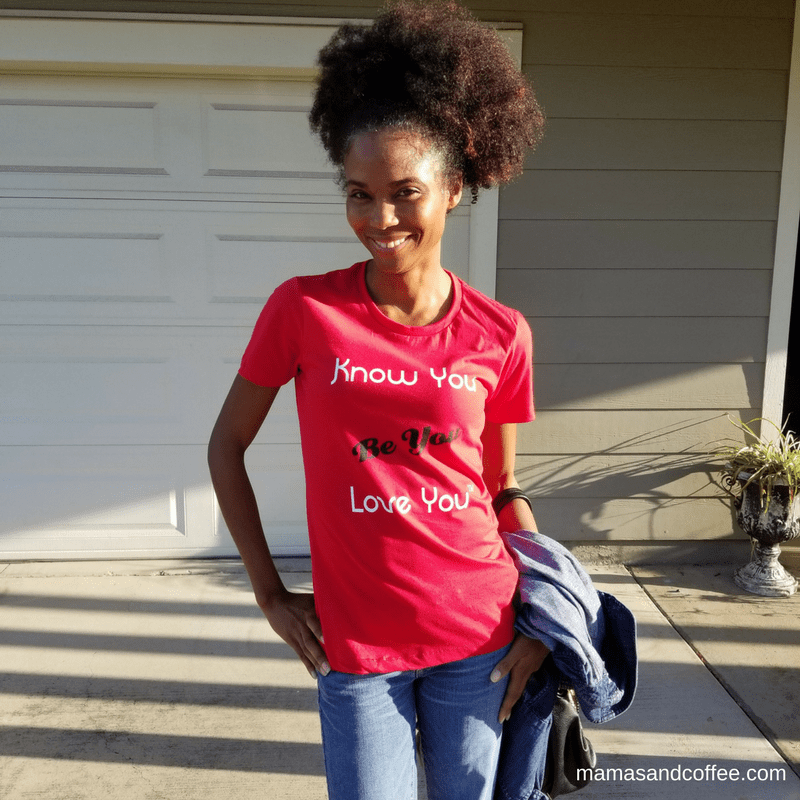 Spreading the word as far as one can imagine.  Messages on the product will empower and inspire others to live life to the fullest.  When you purchase a shirt, for example, you will wear that shirt and come across someone that may need to see a message about being who they are and loving it!  This someone may not otherwise hear of Mamas and Coffee, but this message blessed their day.
It takes money to spread a message.  MomJonz loves giving back to the world, but this takes time and money.  For years I've worked spreading joy and love to just my community.  My mission is to continue doing just that but to make this vision expand.  Profits made will allow me to take this further by offsetting expenses to run this site, and yo, I do have bills and need to live.
This site is a full business where I will continue to work daily to help others live life to the fullest.
If you have a product idea, please let me know, and I will try to make it happen.  If there's nothing that floats your boat but you want to support MomJonz, please share this site with family and friends.
As Always, MomJonz thanks you!