This website contains affiliate links and sponsored posts. A small commission is earned when you click and purchase via my affiliate links. I am also paid to write articles for brands. But no worries, all opinions are mine.
It's that time of the year; Navy Supply Corp Ball!  The one night of the year I can dress up, let loose and enjoy an evening out with my hubby.  It sounds a little pathetic as I see it in print. ?  Hey, we have kids!  We do go out on dates from time to time, but doing the whole formal thing….well, it's about once a year.
We've been in this game for awhile and this is the first year my dress was actually in my home and ready to go before 48 hours of the event.  This is also the first year I'm wearing a dress I've previously worn.  My husband and friends laugh at me because I keep a closet of formal gowns, but refuse to wear them multiple times.  They ask if I realize most people that attended the Ball the previous year would not be there the following year nor remember what I wore.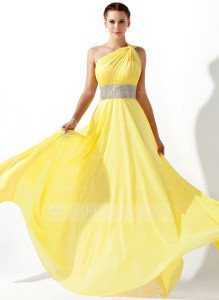 No, this isn't me and I've never personally shopped with JJSHouse, but I did just try out their customer service chat.  The operator was very professional and extremely helpful.  I purchased this dress from a boutique while living in Japan; it's a Bicici & Coty.  JJSHouse is a tailor, so your dress will be made to order for your body.  I do own a few tailored pieces and must say that I LOVE THEM! That's another post.  😉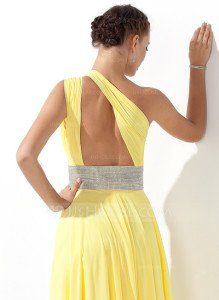 I'm a lady that loves getting dolled up and having a great time.  Other than loving shoes, I also love to DANCE!  Yes, I'm that person in the store dancing when a good song plays over the radio.  Most of the time my youngest daughter is right with me.  My husband and other kids want to run and hide, but we make them stand right there and endure the pain and agony of embarrassment. My theory is, enjoy life.  As long as you're not harming or in anyone's way let the rhythm lead you! ?
We have all the formalities of cocktail hour (HAHA), dinner, speakers, formal toast and then…………..
OHHHHHHHHHHHHH, BABY IT'S ON!  Shoes come off, jackets and cummberbuns come off, hair is let down and almost EVERYONE is ON, THE, FLOOR!
Can you tell I'm excited?  HEHEHEHEHEHEHE.  My feet are done, my jewelry is ready and I just have to get my hair done in the morning.  The plan is to enjoy ourselves; meet other Naval Supply Wives, enjoy good food and drinks, feel grown and sexy and just dance the night away.
Get your Wobble on!

Do you want to join a fun, supportive group of moms? Come on over to our supportive, loving and fun facebook group. Mamas and Coffee® is all about the REAL of womanhood. Sit back and join in the conversation and know that You ARE NOT ALONE!

MomJonz is a mother of three and wife to a US Naval Officer.She believes you should live life to the fullest because you only have one!This isn't your regular ole mommy blog.Trust me; she will touch on all aspects of love, life, family and home, but it will be real and transparent.Come on, grab your selected beverage and take a read.